Product: Benefits Access (Formerly Benefits Marketplace)
Company: Liazon | Willis Towers Watson
Role: UI/UX Designer | HTML Prototype Developer
Benefits Access is an easy-to-use employee benefits platform that empowers you to better deliver benefits information to your employees, interact with employees where needed and provide choices where desired.
The product was the next-gen benefits administration tool offering a tiered and configurable white-labeled solution. This robust offering had a market share in several continents around the world.
We took a rapid prototyping approach for the sales team to help them generate leads. Using field research and guidance from stakeholders we drafted a wireframe in Balsamiq. After quick iterations, I worked to develop an HTML prototype using Twitter Bootstrap to be presented during meetings as a sales tool. 
The prototype was then used by engineers to begin developing the product. We then embraced an agile development method to develop features and ship MVPs of high-priority products.
The style guide that we used to inform our development team as well as stakeholders of the modules and components used in the application. Initially, this was static content that I had put together in Illustrator then XD but that would eventually be replaced by our design system.
We embarked on a redesign, initiated by stakeholders, to allow for more branding opportunities by clients. Based on data and research, we redesigned and simplified the homepage and introduced data-based module options.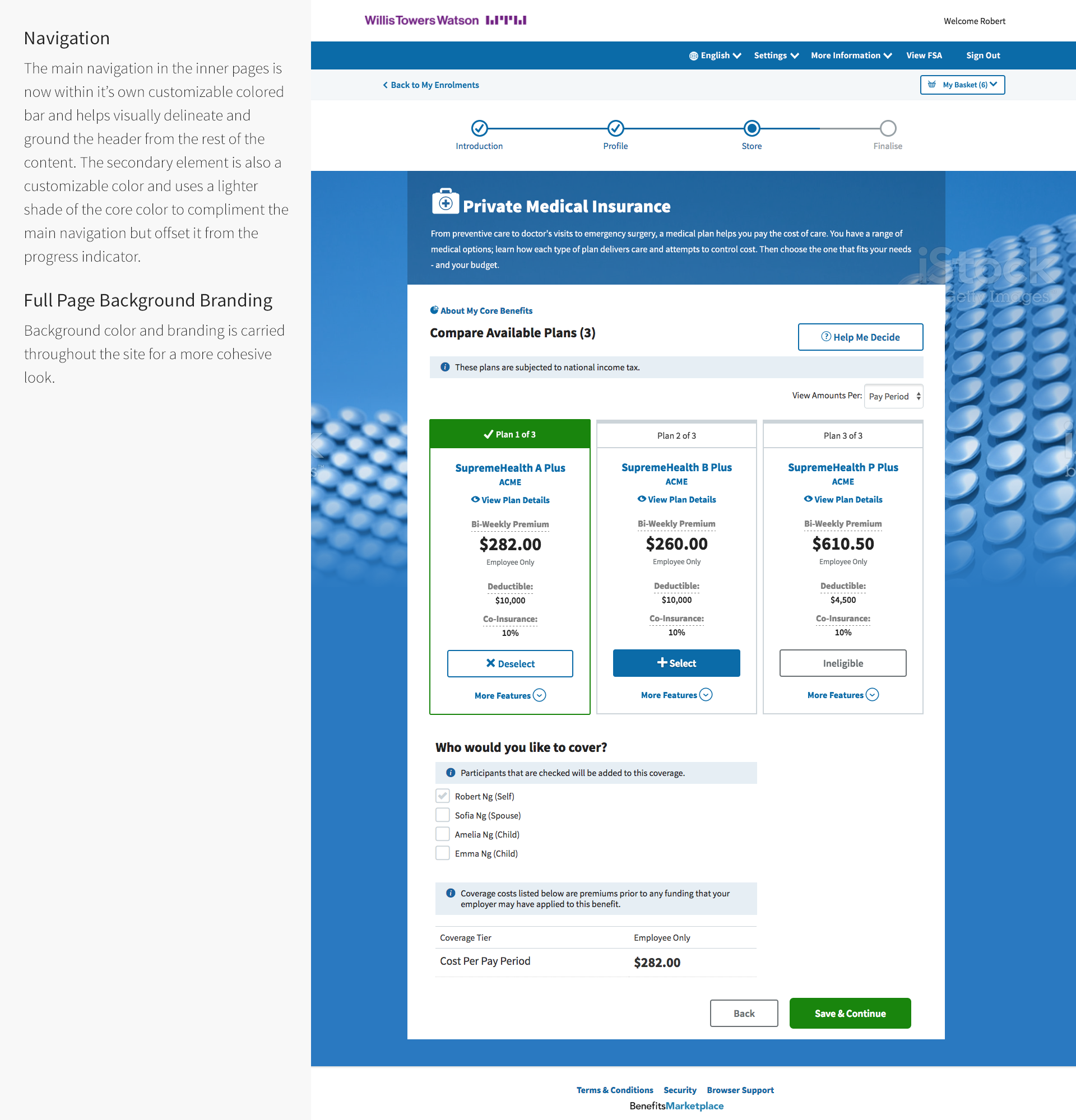 Benefits Access V3 Future Enhancements
An example of an interaction design using After Effects to communicate possible micro-animations.